Red wines
The grapes are carefully sorted and if necessary all or partially de-stemmed depending on the level of maturity and the sanitary condition; they are then conveyed by elevator belt to the vats.
For a single appellation and depending on the surface area of the plot, the grapes may be processed in one or several vats; observations can be made at this stage, invaluable for us to progress in the future.
The vats are cylindrical, of the open type with double, exchange liner for water-cooling or warming according to what may be necessary for the particular stage in the process or the conditions of the vintage year.
The process starts by cooling at approx. 12°C for a prefermentation maceration of 5 to 8 days during which the skin cells are gradually weakened and the juice develops in colour and aroma.
As the temperature rises, so do a host of natural yeasts which will set off the alcoholic fermentation.
If selected yeasts need to be added, the effects of the natural yeasts will quickly be restrained but without fully preventing their contribution to the complexity of the wine.
Fermentation lasts for 10 to 12 days with pumping over and punching at regular intervals so as to shatter the grapes and release the phenols (colour and tannins).
The length of time in the vats is determined by daily tastings and will finish when it is considered that the level of extraction and the quality of the tannins are right.
The free run and press juices resulting from the pneumatic press operation at low pressure are generally mixed and left to settle and clarify naturally for about a week.
The raising process on the lees in cask takes approx. 12 months in a temperature controlled cellar; approx. 20% of the casks are new.
The malolactic fermentation occurs either in Winter or Spring; for the duration of this stage the wine will be naturally clarified and the fullness and complexity will develop by the slow transfer of oxygen through the pores of the wood and by the aromatic elements from the oak.
After racking and homogenization if necessary, the wine is left to rest for a few weeks before being lightly filtered and bottled.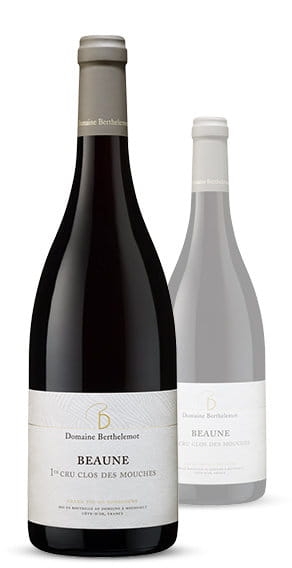 See the list of our red wines